On Friday August 29th, 2008, The New York Times publised an article about Salsa "So You Think You Can't Salsa?.
https://www.nytimes.com/2008/08/29/arts/dance/29sals.html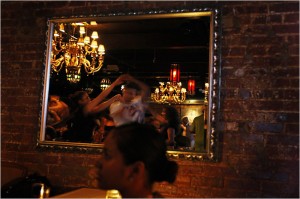 There are two snapshots of our beloved Magnita. Like always, she manages to catch everyone's attention. Lastly, yours truly and Scarlet Mambo were also quoted.
(Read Complete Article):
So You Think You Cant Salsa?
By JULIE BLOOM
Published: August 29, 2008