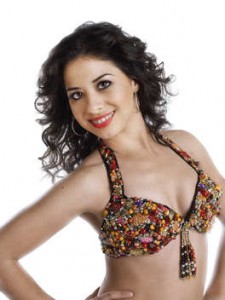 Cristina Santana, from our near by neighbors in the Los Angeles salsa dance scene, has made it all the way to being in the Top 5 ladies on the TV Show "
So You Think You Can Dance
" Season 7! We are very excited and proud of Cristina as she had tried out last year and had gone all the way to the Las Vegas try outs on So You Think You Can Dance Season 6, but did not make it. We will be happy to throw our support to Cristina as she is a California favorite to dance with. If you have not seen Cristina dance with Pepe, here are some great videos. If you want more information on So You Think You Can Dance, you can visit
https://fox.com/dance
or more information about Pepe & Cristina's salsa dance teams, check out their website:
https://dancemasterpuppet.com/
https://www.youtube.com/watch?v=OQBC0Ahbcrc
Here is a video of her audition on So You Think You Can Dance at the Los Angeles try outs.
https://www.youtube.com/watch?v=IQvSGpgEUkI