Our friend
Alan from Nuevotec Productions
has made an awesome documentary about the
ESPN Salsa World Championships
- which is being called a 'Salsamentary'. It is an amazing work to get to know how the entire
World Championships
started, learn about the people, the dancers and everything that goes on behind the scenes. Here is a brief description:
Salsamentary takes a look at the journey of six dancers as they step on salsa's largest stage through its highest level of competitive dancing. Each dancer has their own reason for competing. Some enjoy the challenge of competing against the world's best dancers. Others want to build their salsa dance resume and credentials quickly through the event, which is televised on several ESPN national and international stations, as well as DVDs sold globally. The rewards cannot be expressed just in terms of the prize money awarded to the first, second, and third places.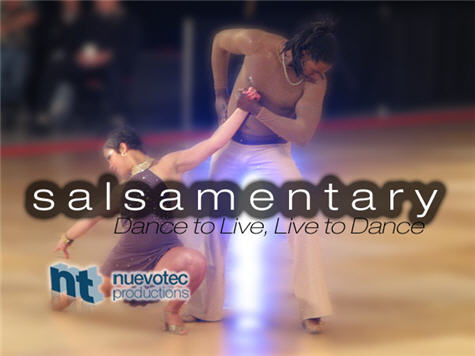 For the full story, check out the
Nuevotec article here
.
Trailer
https://www.youtube.com/watch?v=iwNorRiHm1o