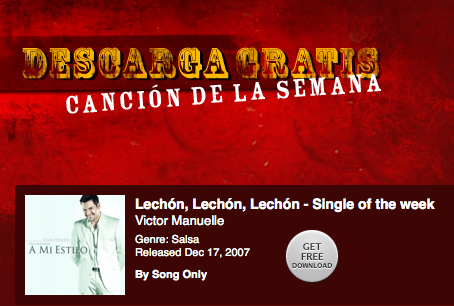 Now, this might not really be considered a salsa song, but I was impressed to find a Victor Manuelle as the Free Single of the Week on the (US) iTunes Music store. You can download it for free - Lechn, Lechn, Lechn - Single of the wee
For those looking for the more salsa version of Christmas (Navidad) songs, I would highly recommend you check out some of the most classic salsa songs during the holidays by Willie Colon and Hector Lavoe. Here are a few albums to check out:
Here are
Volume 1
and
Volume 2
of the famous 'Asalto Navideo' by Hector Lavoe and Willie Colon.
And my personal favorite by
Daneil Santos, Hector Lavoe and Yomo Toro: "Feliz Navidad"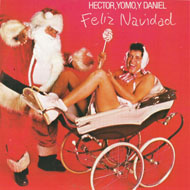 Enjoy and Happy Holidays!