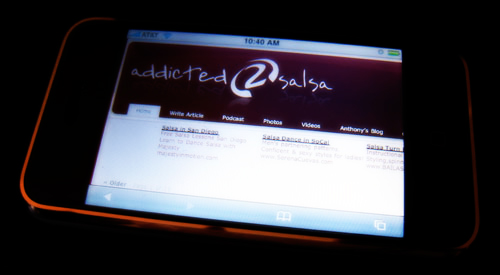 At some point, we all may become biased on whether we like cha-cha or not. I remember when I first started dancing, I learned ballroom cha-cha, and thats why I ended up saying how I disliked it. But, after learning salsa really well, and actually going to the clubs and listening to the real un-ballroomized cha-cha music (
guajira
) - its a totally different experience.
Additionally, Cha-Cha can be used to help with your salsa dancing skills. In this episode, I outline a couple of suggestions that should help you use Cha-Cha music to your advantage in becoming a better salsa dancer, and a better dancer that can feel and understand the motions of music.
Song List:
1. Que Rico Boogaloo - La 33
2.
Catalina "La O" - Irazu
3.
Besame Mama - Poncho Sanchez
4.
Mi Negrita Me Espera - Gabino Pampini (org. Ismael Rivera)
5.
Escucha El Ritmo - Spanish Harlem Orchestra
6.
Adios, Adios - Salsa Celtica