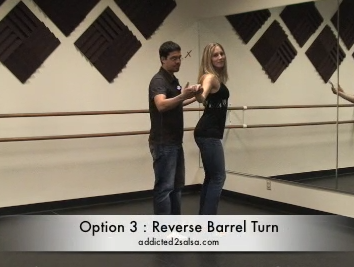 And now back to your regularly scheduled programming! After such a long time we are back with a new season of the
addicted2salsa.com video dance podcast
!
First, we'd like to go on record that we are the first salsa podcast to be shot in
High-Definition
(hope it shows up on
Wikipedia
), so you can clearly see our footwork either on your
iPhone/iPod
or big screen TV. Second, this is our first podcast that we dance On2 as well as On1. Last, but not least -
I'd
like to introduce you to our new co-host
Julie Merrill
.
Today we will go over a few options on how to get out of a salsa titanic move. Enjoy!
The song used in the episode is
"Philadelphia Mambo" by Los Gatos (originally by Tito Puente)