---
Posted on over 8 years ago
If you watched the PBS special of "Latin Music USA" you must have seen the video snippet below. This particular section had a particular effect on me when I watched it. It is Ruben Blades and Willie Coln rehearsing one of Blades first songs with Fania Records called "El Cazanguero". It was great to see a young Ruben Blades singing with amazingly clear vocals and eloquent lyrics while Coln was directing the band. For those who haven't seen the documentary - hopefully this video will influence you to watch it. This is a prime example of artists having truly mastered their craft and created something that withstands the test of time. The classics never die....
---
Posted on over 10 years ago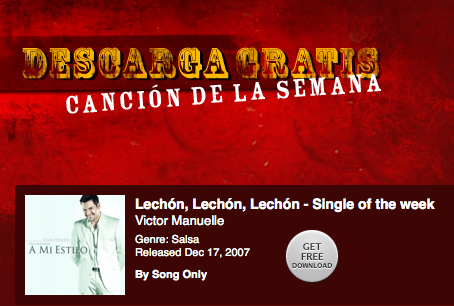 Now, this might not really be considered a salsa song, but I was impressed to find a Victor Manuelle as the Free Single of the Week on the (US) iTunes Music store. You can download it for free - Lechn, Lechn, Lechn - Single of the wee...
---
Posted on over 11 years ago

Hctor Lavoe (born Hctor Juan Prez Martnez, September 30, 1946 in Ponce, Puerto Rico - d. June 29, 1993 in New York City) was a Puerto Rican salsa singer....
---
Posted on over 11 years ago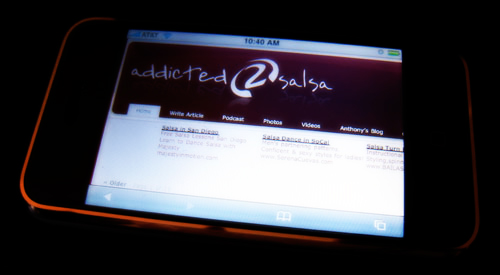 So, I have decided to change things up a bit. This is our first audio podcast episode. Again, first episodes are always very....low quality because we are still figuring things out (If you ever see our salsa video episodes 1-4, and compare them to 12-19 -- you'll see the difference). Anyway, feedback is always useful to make the content better....