---
Posted on almost 10 years ago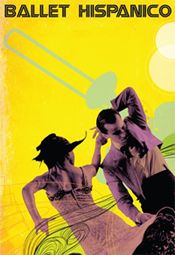 If you live near New York City (or if you will be in the Metropolitan area this weekend - May 3rd and 4th, 2008) then you cannot miss Ballet Hispanico's musical, "Palladium Nights". Unfortunately, there are only three shows left. 2pm and 8pm on Saturday, May 3rd and 3pm on Sunday May 4th 2008....
---
Posted on almost 11 years ago

I have come to realize that the videos that I have come to enjoy the most are the ones that provide me an emotional connection to the past of salsa. Sometimes I wonder if this is my 'second' life since somehow watching these vintage videos makes me flashback to a time I was never born....