---
Posted on almost 10 years ago

Continuing our preview of the upcoming San Diego Salsa Festival, we have the amazing dancers of Sabor Masacote Dance Company. Joel and Ana Massicot ("Masacote") provide an interesting new mix of salsa dance style since Joel comes from St. Croix (Virgin Islands) and Ana comes from Mexico. Sabor Masacote is a dance company comprised of six talented individuals that not only specialize in salsa (NY Style On 2), but also in other diverse dance disciplines, such as ballet, modern, and jazz. You can see a mix of all these dance styles in their choreography.<br/><br/>And here is Joel and Ana themselves social dancing at the same congress in 2005. For those bound to ask, the song is called 'Salsa Buena' by Frankie Ruiz....
---
Posted on almost 10 years ago

I wanted to make a quick re-announcement on how great this year's San Diego Salsa Festival will be in September. This year we are extremely lucky to have Magna Gopal coming to teach and perform at the event. We have written numerous times about Magna before and her ability to spin, but I found a neat video showing her spinning over 45 times with Super Mario (not related to Nintendo)....
---
Posted on over 10 years ago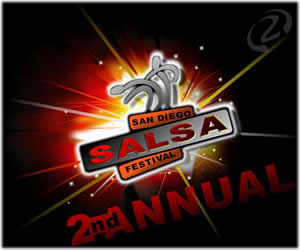 It's back!!!! The 2nd Annual San Diego Salsa Festival, brought to you by Angel and Tulane Rivera in association with Albert Torres Productions, will be held September 19-21, 2008 at the Four Points Sheraton! We had so much fun at this event last year-- the shows were amazing, there were workshops from the best dancers out there, and of course social dancing until the wee hours of dawn. There was a warm, unifying atmosphere all around, showing that this event will keep growing and be even more amazing this year! <br/>They will have LIVE MUSIC by the band Lucky 7, music by Super DJ Robby and DJ Frank until 4am, not to mention over 40 WORKSHOPS, professional dance shows, and a COMPETITION which is a qualifier to the World Salsa Championships on ESPN....
---
Posted on over 10 years ago
Alas, the weekend is over! I don't know about everyone else who attended, but I was exhausted on Monday!! Let's talk about the venue, the people, the performances, the workshops, let's talk about it ALL!<br/><br/>The Venue: this year it was at the Four Points Sheraton off of Aero Drive. Overall, there was plenty of room to dance, convenient enough to be one story (with not having to wait for elevators, go up/down stairs), and cooling off was just a step outside (no corridors to have to walk through). I really liked that they had tables and chairs for everyone outside, where the bar was, so people could just hang out to cool off. That wasn't the case at the other two congresses that I've attended. Also, plenty of free water and Rumba, the official energy drink of the San Diego Salsa Festival, hahaha....
---
Posted on over 10 years ago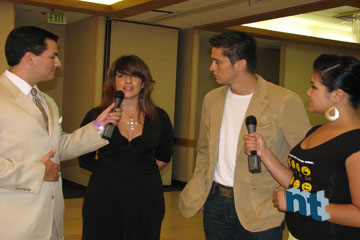 "... Everybody else in the world or the country basically we're saying that San Diego didn't have a big enough salsa scene. And so my husband and I set out to prove them wrong, and prove them wrong we did." - Tulane Rivera....