'San-diego' Dance Articles
---
Posted on about 9 years ago

Our friends over at RitmoBello have posted a video of one of our favorite local San Diego salsa dancers and her commercial with Serena Williams for the "Everyday Athlete" campaign from Gatorade G2. Gatorade and Serena Williams were looking to find an athlete named 'Serena' (for 'Serena' Williams) for their new promotional ad. Serena Cuevas was chosen as the winner by a panel consisting of representatives from Shape magazine, Gatorade G2, and ReRe. Our salsera won the contest and is now on national TV spreading the message that dance is a tough sport that also requires high levels of electrolytes - G2-baby!!!!....
---
Posted on over 9 years ago

Year after year people all over the world flock to New York, home of NY Style Salsa On2, to take lessons from the King of Mambo himself, Eddie Torres, and his partner Melissa Rosado. I made the journey two years ago, and it brought my dancing to a whole new level. Not only did I get to take classes from the masters, I was also lucky enough to catch Melissa social dancing at a popular New York club and watch in awe!...
---
Posted on over 9 years ago

[Updated] After running all the contestant entries through our algorithm (yes, I actually wrote software for this contest), I'd like to congratulate Peter Elia from New Zealand for winning the Bachata Building Blocks 2 DVD. If you didn't win this time, not to worry, we will be having contests on a more regular basis!<br/><br/>I have been receiving a few emails about Bachata dancing these past few weeks, so I decided to get in contact with one of our most popular bachata dance instructors in the San Diego area and introduce him to you: Carlos Cinta. Carlos, originally from Chicago, has been dancing for around 5 years with a very unique bachata dance style. While he mentions that he sometimes dances traditional bachata (Dominican Republic), he mainly instructs what we know as modern bachata which combines patterns and shines.<br/><br/>As most dancers, they end up loving what they first start out disliking. He says: "The funny story about bachata is that I absolutely HATED bachata when I first heard it. HATED IT!!! Then I saw a couple in the club dance it the romantic way and I told myself that I had to learn it." Carlos' passion for teaching grew when he "constantly saw people only doing the basic step" the entire song. He knew there was more to bachata than those steps and he was committed in promoting it at the clubs. Carlos has then gone on to instruct at numerous events and institutions here in San Diego including San Diego Salsa Festival and Dance After School.<br/><br/>To make more people fall in love with bachata, Carlos has given us a "BACHATA BUILDING BLOCKS VOLUME 2" Intermediate DVD to raffle off to Addicted2Salsa visitors. If you are interesting in winning this great DVD, leave one comment below on what got you started dancing. The comment doesn't matter, but they are fun to read and share. We will select a random user comment below on Dec 12th 2008, and the selected user will get the DVD by mail. See the full story and comments for details.<br/><br/>Here is a video of Carlos at one of his lessons....
---
Posted on over 9 years ago
Here are some videos I've seen recently and just thought, WOW. The styling and musicality of these San Diego ladies can teach us so much: I am happy to be able to learn from them. Of course, there are many more- if anyone has more ladies styling videos to share, please post them. Enjoy!<br/><br/>Serena Cuevas of Deseo Dance Company<br/><br/><br/><br/>Jennifer Stein of Majesty in Motion<br/><br/>http://youtube.com/watch?v=cr-swhHZM9k...
---
Posted on almost 10 years ago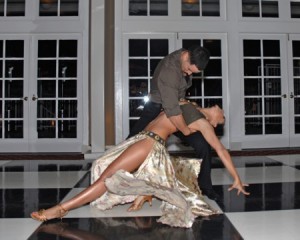 ANNOUNCEMENT! We have just been informed by Juan Carlos Hernandez, one of the best NY on2 style dancers in San Diego and co-director of Majesty in Motion, that he will be providing a FOUR HOUR Salsa Dance Workshop on1 for beginner and intermediate dancers. This event will take place in San Diego, CA- so if you live close to the area, don't miss this event!...
---
Posted on almost 10 years ago

Our friends at Amicitia Dance Co. (Junior & Emily) are throwing a social at the San Diego Convention Center! World-class performers from SF, LA, and San Diego (Mamboleo, Majesty in Motion, Alma Latina, Positive Energy, Juan & Susie, Salsa Divas) will be performing. Come to dance or even just share the amazing shows with your friends/family!!!...
---
Posted on about 10 years ago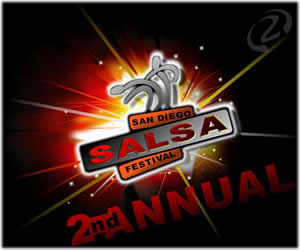 It's back!!!! The 2nd Annual San Diego Salsa Festival, brought to you by Angel and Tulane Rivera in association with Albert Torres Productions, will be held September 19-21, 2008 at the Four Points Sheraton! We had so much fun at this event last year-- the shows were amazing, there were workshops from the best dancers out there, and of course social dancing until the wee hours of dawn. There was a warm, unifying atmosphere all around, showing that this event will keep growing and be even more amazing this year! <br/>They will have LIVE MUSIC by the band Lucky 7, music by Super DJ Robby and DJ Frank until 4am, not to mention over 40 WORKSHOPS, professional dance shows, and a COMPETITION which is a qualifier to the World Salsa Championships on ESPN....
---
Posted on over 10 years ago
Alas, the weekend is over! I don't know about everyone else who attended, but I was exhausted on Monday!! Let's talk about the venue, the people, the performances, the workshops, let's talk about it ALL!<br/><br/>The Venue: this year it was at the Four Points Sheraton off of Aero Drive. Overall, there was plenty of room to dance, convenient enough to be one story (with not having to wait for elevators, go up/down stairs), and cooling off was just a step outside (no corridors to have to walk through). I really liked that they had tables and chairs for everyone outside, where the bar was, so people could just hang out to cool off. That wasn't the case at the other two congresses that I've attended. Also, plenty of free water and Rumba, the official energy drink of the San Diego Salsa Festival, hahaha....
---
Posted on almost 11 years ago

Well, I haven't been this excited since coconut shreds started coming covered in chocolate. The 1st San Diego Salsa Festival 2007. 'nuff said. This event is going to rock and kick some serious butt. It is the first big event in partnership with Albert Torres that will be held in San Diego, CA. Home of (me) the new addicted2salsa.com guy. This event is also in conjunction with one of the most influential dance instructors in the San Diego area : Angel and Tulane Rivera...
---