---
Posted on about 9 years ago

Today I'm in such great mood after taking some time to listen to salsa music peacefully. It always reminds me on why salsa music, in my opinion, is the most flavorful type of music (pun intended)! While dancing bachata and merengue is still fun every now and then, the music will never triumph the unlimited possible of permutations that salsa composers can create. If you follow me on twitter, I was just talking about "Agzate" by Richie Ray and Bobby Cruz on their LIVE version of the song(link)with the energetic and amazing piano solo. For those who want to start (or end the day) in a great mood, I found a video of them performing it this song live on YouTube! I think it is hard to surpass, in terms of the emotional effect caused when you listen to a LIVE version of a great song.<br/><br/><br/><br/>I should do more articles on music. I forgotten how much I love it. Here are some other great videos!<br/><br/>Here are some more.......
---
Posted on over 11 years ago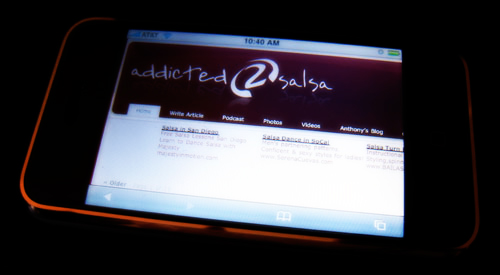 So, I have decided to change things up a bit. This is our first audio podcast episode. Again, first episodes are always very....low quality because we are still figuring things out (If you ever see our salsa video episodes 1-4, and compare them to 12-19 -- you'll see the difference). Anyway, feedback is always useful to make the content better....