---
Posted on over 8 years ago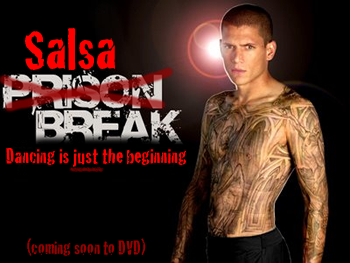 Now we've heard it all..<br/><br/>The prisoners and guards at Kirkham jail near Preston, Lancs (UK) are treated to salsa dance lessons on Wednesdays by an another inmate who is an expert salsa...
---
Posted on over 9 years ago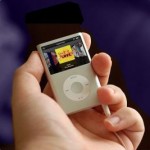 Musical tastes and personality are closely linked, according to a recent study by the Heriot-Watt University in Scotland....
---
Posted on almost 10 years ago

This is one of the funniest videos I've seen to date on youtube that has been stuck in my head. It is not salsa related, but I'm sure you'll find it entertaining as well. The video is about how to romance a girl with just . Very impressive. And a very catchy song!...
---
Posted on about 10 years ago

I know we have all wished that we would have started dancing at an early age. However, I've always felt that anyone with enough passion and determination can reach high feats in salsa dancing. But after watching this video, all I have to say is WOW!. This doesn't help my argument, but it is a must see. This kid is pretty amazing at his age, to be able to perform all that body movement, remember all those steps and feel comfortable doing it. He is a rising star! Enjoy and share!...
---
Posted on about 10 years ago

Well, Rumnet found this 'salsa' dancing video on Youtube. Other than non-salsa music in the background, this is probably the craziest thing I've ever seen. Now, I'm not sure if the lady was the man's wife - but as you can see, he didn't even apologize to her... to tell you the truth, I'm just speechless....
---
Posted on over 11 years ago
You wouldn't believe how many people ask me about this video! I mean, I love the video and I keep telling any instructors that I meet how this guy was my 'previous salsa instructor' (before I give them the link to the clip) - of course I'm joking. Well, for those who keep asking about the Hernando Diaz Video - here it is! And oldie, but goodie! BANG BANG!...