---
Posted on over 9 years ago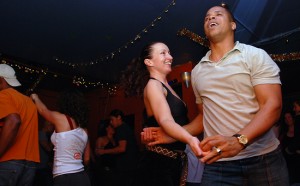 I will be in San Francisco, California next week starting Nov 15-20th, 2008. I've enjoyed the time I've spent in the bay area when I've attended the San Francisco Salsa Congress over the years, even though it was really in downtown Oakland. However, because I'll be attending the Adobe MAX 2008 Conference (for my real day job), I'm excited to see a the real showcasing of the San Francisco night time salsa scene. If anyone has any suggestions to where to go dancing during those nights - I would really appreciate it! You can leave any info in the comments....
---
Posted on over 9 years ago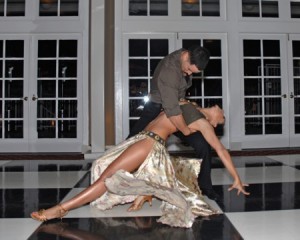 ANNOUNCEMENT! We have just been informed by Juan Carlos Hernandez, one of the best NY on2 style dancers in San Diego and co-director of Majesty in Motion, that he will be providing a FOUR HOUR Salsa Dance Workshop on1 for beginner and intermediate dancers. This event will take place in San Diego, CA- so if you live close to the area, don't miss this event!...
---
Posted on about 10 years ago

One of my favorite things to see when I'm out social dancing or watching a performance is a woman who can lead or a guy who can follow. I think there's a bit of pride, maybe a bit of machismo (sorry guys) and a bit of apprehension (sorry girls) when it comes to changing the traditional lead and follow roles and I think that's really a shame. For one thing, learning to follow if you're a lead or vice versa is so helpful improving your skills. You get insights into the job of your usual partners that you just can't get any other way. For another, I love to see salsa that's off the beaten path - whether it's from fusion with another dance (Swing Guys, anyone?), themed performances, or doing a little lead/follow switcheroo....
---
Posted on over 10 years ago

Well, last year's Jack and Jill contest at San Francisco Salsa Congress was just simply amazing! This year was even better! These people just stole the show. You just have to watch some of the best improvised performances anywhere in the US....
---
Posted on over 10 years ago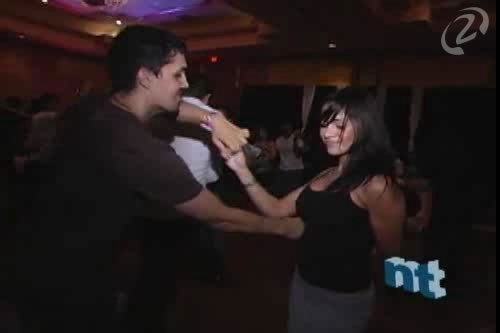 Well, got a chance to take a break from work and went to the Al Liquid Silver Summer Salsa Splash 2007 event in Palm Springs, California. Met lots of great people, especially Allan from Nuevotec Productions who has more videos from the event....
---
Posted on over 10 years ago

Well, I haven't been this excited since coconut shreds started coming covered in chocolate. The 1st San Diego Salsa Festival 2007. 'nuff said. This event is going to rock and kick some serious butt. It is the first big event in partnership with Albert Torres that will be held in San Diego, CA. Home of (me) the new addicted2salsa.com guy. This event is also in conjunction with one of the most influential dance instructors in the San Diego area : Angel and Tulane Rivera...