'Los-angeles' Dance Articles
---
Posted on over 8 years ago
One of our good friends, Serena Cuevas from Deseo Dance Co., made a guest star appearance with Cristian Oviedo (another addicted2salsa favorite) at last night's show of "Dancing With the Stars". They performed alongside another couple, to a new song called "Tu Conga Bach" by group Tiempo Libre. Great job to Serena and Cristian, both in orange in the video, for once again showcasing great Latin dance performances to the world. Don't forget to give us a ride when you become even more famous and drive a new Bugatti!...
---
Posted on about 9 years ago
Over the weekend there was an amazing competition at Steven's Steakhouse in Los Angeles, California where many professional salsa dance couples competed for a grand prize of $10,000 smackeroos in addition to respect from the overall salsa community. We are happy to congratulate Christian Oviedo and Liz Lira for winning first place and showing us why they are number 1 (must see video)!<br/><br/><br/><br/>The second and third place winners are:...
---
Posted on almost 10 years ago

It was Ladies Night in Los Angeles last weekend, and the feeling was definitely right! There were lots of talented dancers who entered the contest for Top Female Dancer at Steven's Steakhouse, here I give you a video with highlights of each of the finalists....
---
Posted on almost 10 years ago

I finally started recovering from our trip to the 10th Annual Los Angeles Salsa Congress. While the event gets various mixed reviews this year, one workshop session I personally enjoyed was by the famous pair, the on2 World Salsa Champions: Oliver and Luda. For those who may not have known about their amazing dance skills, I posted a video below of, what I consider one of their best choreographies. They have won first place every year since 2005 at the World Salsa Championships. This performance shows how sharp yet smooth technical skill, amazing musicality in choreography and their ability to inspire future performers. The Australia salsa scene is lucky to have this amazing pair....
---
Posted on almost 10 years ago

Club Mayan results are in! Though they are not posted on the Mayan website yet, the Jamaican Salsero Blog has posted the information along with a review of the competition from the competitor's perspective. The 13th Annual Mayan World Salsa Competition took place over the last two weeks, with professional finals this past Saturday....
---
Posted on almost 10 years ago

For those who closely follow the Los Angeles salsa scene, the 13th Annual Mayan World Salsa Competition will be held on May 17th, 2008 with first prize being $5,000 dollars. That is still a good amount of dough even if the US dollar is falling.... (I wish we got paid in Euros or Pounds)....
---
Posted on almost 11 years ago

After taking the rest of the video and editing it, I'm happy to start off a new series (that hopefully will continue). I had watched a DVD called On2005 A Year in Mamboland, and I decided to use it as inspiration on how to show all the nice video clips of social dancing at the 2007 West Coast Salsa Congress in Los Angeles California. I title this series: A Weekend in Salsa. I like the name because that usually when most of us go out for salsa during the week. Additionally, that is when most of the salsa congress events occur. Now, I have no real background in directing/production/editing so I did my best for my first shot. This is mainly for you guys to enjoy the dancing that goes on a salsa congresses during the night events. Again, please enjoy!...
---
Posted on almost 11 years ago

So, still editing the HOURS of videos I took from the LA Salsa Congress this past weekend. Now, because of bandwidth limitations, I won't be able to post all the video footage I took, however I will try and make a montage on the best that I took. I have already posted some of the videos of the addicted2salsa members dancing in the forums . Here I present a few more:<br/>First of all, here is some style that is specifically of the city of Los Angeles. Here is the famous Alex Da Silva dancing with his partner at the LA Salsa Congress. While I'm not a big fan of the LA Style - he still makes it look like you want to learn it. Simply incredible....
---
Posted on almost 11 years ago

Well, got back from LA Congress (in one piece). However, more on that story (and its videos later on). However, I'd like to talk about playing with the music - since I finally found some video that someone took of Alex Lima one of my favorite solo dancers that really understand how to choreograph to the music. His solo choreography is amazingly fast, precise and fun to watch. I saw Alex Lima perform at Palm Springs several months ago, but at that time I was without a camera. Regardless, pay attention to the song that is being played as he dances to it. Notice how the footwork and body movements are nicely synchronized to the fluidness of the song. Of course, this is a video - but I remembered watching it live was an amazing experience....
---
Posted on almost 11 years ago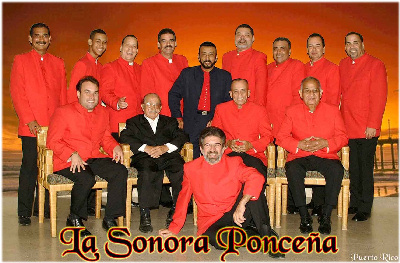 Now, while I'm on salsa hiatus (because of my injured hand) - I will still be attending the 2007 West Coast Salsa Congress in Los Angeles, CA (May 24th-27th, 2007). I have never been to the LA Congress (and to be honest, I heard last year a lot of people were dissapointed with the event) - but I'm looking forward to experiencing it first hand. I will be there to hopefully capture great dancers and moments, so I can share them with those of you that will not be attending....
---