---
Posted on about 9 years ago
Every now and then we ask our members to help get the word out on our podcast so that future salsa generations can learn how to dance salsa. For those who many not know, our latest salsa dance video podcast episodes are always available for download on the iTunes Store (for FREE). If you are one of our current subscribers and use iTunes for our podcast, we'd like to ask you to remember to rate our podcast so that we and others know how we are doing. We highly appreciate if you leave a review and feedback - trust me, we read them! Thanks!...
---
Posted on over 10 years ago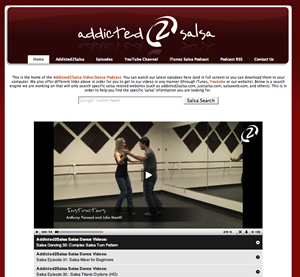 I have received a lot of email about our free salsa dance video lessons - I've heard it has become popular (who would have thought?). Well, to make it easy for many people in the world to be able to view the podcast and most of the latest videos, I have updated the salsa dance videos website with a video player and multiple links to the different formats of the video feeds. You can watch our Youtube Channel, subscribe to our iTunes Salsa feed, or just read most of the video articles straight from our website!...
---
Posted on about 11 years ago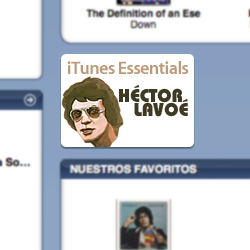 Browsing through iTunes on this Sunday afternoon - behold what I find. The nice people at Apple/iTunes made a great compilation of all the Hector Lavoe music that is available for purchase. I guess all my mass emailing and complaining paid off!...
---
Posted on over 11 years ago
So, its funny that there are a majority of people that come to this website, and I end up talking about the salsa podcast videos on the website with another dancer and they say "What videos?". So, because I really want you to get the FREE high quality videos from iTunes (YouTube is ok, but not so good quality), here is a quick HOW TO guide on how to find the Addicted2Salsa podcast on iTunes (if you don't use the podcast link on this website!)....
---
Posted on almost 12 years ago

The song used in some of the original addicted2salsa salsa dance videos is called "El Negro Bembon". The salsa version of the song was made popular by the singer Ismael Rivera and available on iTunes. Here is the very original song used before they modernized it to salsa....