---
Posted on about 11 years ago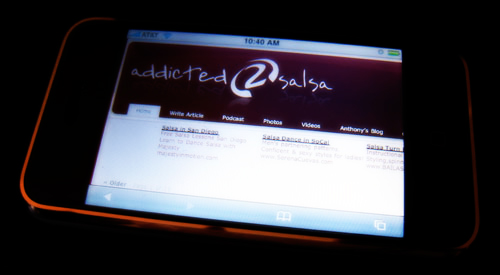 At some point, we all may become biased on whether we like cha-cha or not. I remember when I first started dancing, I learned ballroom cha-cha, and thats why I ended up saying how I disliked it. But, after learning salsa really well, and actually going to the clubs and listening to the real un-ballroomized cha-cha music (guajira) - its a totally different experience....
---
Posted on over 11 years ago

The song used in some of the original addicted2salsa salsa dance videos is called "El Negro Bembon". The salsa version of the song was made popular by the singer Ismael Rivera and available on iTunes. Here is the very original song used before they modernized it to salsa....