---
Posted on over 8 years ago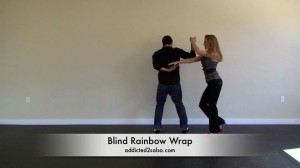 Another salsa dance video lesson to help keep you engaged in salsa dancing at the night club or salsa socials. This is a very simple move comes out of a open break into a ladies' right turn and then goes into a blind rainbow move. The lead and the follow end up back-to-back, from where you turn and go into a reverse salsa wrap or dance cuddle. Afterwards, Julie will show you some good fashion Ladies' Styling for salsa dancing....
---
Posted on over 8 years ago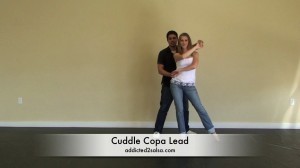 This intermediate / beginner level salsa dance lesson video we show you two ways to sneak turns into a salsa dance move to change some basic syllabus salsa patterns. The first move is a cuddle cross body lead and the second is a forward single arm loop (like a barrel turn)....
---
Posted on almost 9 years ago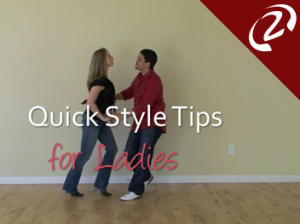 If anyone out there is wondering, "what can I do to improve that doesn't involve the natural process of getting good over time," I have some answers for you. Using body language (one of the main ways people communicate), you can improve how you look when you dance simply by remembering these easy tips. Look at it this way...for dancers who are taking classes or doing what they can to improve their dancing over time, these tips will help you look good while you are in the process of learning. Often, when a dancer is learning something new, the basics are thrown out the window. What ends up happening is that the body language suffers, so while you may have a great new footwork pattern, you've sacrificed some important basics. While you learn, keep these tips in mind, and you'll always look great!<br/> 1. Chin Up <br/>The saying, "chin up" is popular for a reason! With your chin down you come across as self-conscious or sad, hence describing personalities as generally "down" or "up." When dancers learn something new or lack confidence in what they are doing, the chin tends to go straight down subconsciously. By reminding yourself to keep your chin up every once in a while, you will give off the perception that you are confident and happy with the dance. An additional benefit is that keeping your chin up enables you to literally "look up to" your partner as you dance, which will be understood as a sign of respect....