---
Posted on almost 10 years ago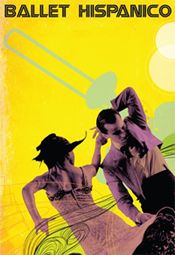 If you live near New York City (or if you will be in the Metropolitan area this weekend - May 3rd and 4th, 2008) then you cannot miss Ballet Hispanico's musical, "Palladium Nights". Unfortunately, there are only three shows left. 2pm and 8pm on Saturday, May 3rd and 3pm on Sunday May 4th 2008....
---
Posted on almost 10 years ago

NJN, a local public television station, hosted a documentary in its Imagenes Series called "Golden Age of Dance". It aired on Thursday, April 17, 2008 at 6:30 pm...
---
Posted on over 10 years ago

Interesting facts about salsa history and other random stuff....<br/> <br/> <br/>Hector Lavoe and Papo Luca went to high school together. <br/> <br/>Roberto Roena was also a baseball player. <br/> <br/>Fania Records was founded by Johnny Pacheco (a musician) and Jerry Masucci (a lawyer). <br/> <br/>Frankie Ruiz was a fan of the orchestra "La Solucion" and knew all of the songs and lyrics. One day the lead singer didn't show up, and he stepped in - and the rest is history. <br/> <br/>Ruben Blades has a Master's Law degree from Harvard University. <br/> Andy Montaez started out as a singer for the famous "El Gran Combo de Puerto Rico". <br/> The first salsa congress was held in Puerto Rico in 1997. <br/> Hector Lavoe's real name is Hector Juan Perez. However, because Hector admired Felipe Rodriguez, a famous singer of ballads who's nickname was "La Voz" (the voice), his current promoter gave Hector his stage last name of "Lavoe". Lavoe is a pronounciation derivative of the phrase "La Voz" that takes into account the Puerto Rican accent of pronouncing "La Voz" as "La Voh". <br/> <br/>Do you know any other fun facts?...