---
Posted on about 11 years ago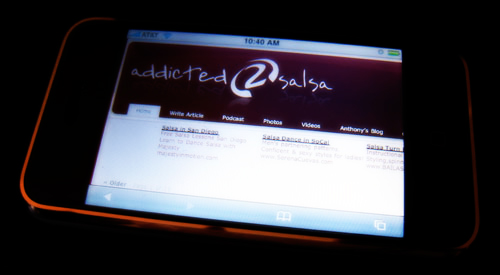 At some point, we all may become biased on whether we like cha-cha or not. I remember when I first started dancing, I learned ballroom cha-cha, and thats why I ended up saying how I disliked it. But, after learning salsa really well, and actually going to the clubs and listening to the real un-ballroomized cha-cha music (guajira) - its a totally different experience....
---
Posted on about 11 years ago
Regardless of whether you understand whats going on (or even how this video of a DVD tries to show you how to perform good percussion solos) - just listening to the solos are great! For those who dance On1 - , listen very carefully to the music here (because the clave and rhythm is isolated for you to hear). This is really what we (On2) dancers use in the music to dance to. You might say it sounds like cha-cha - well....you are correct, but you dance Cha-Cha On2, and the same instrumental fundamentals of clave apply to Salsa/Mambo. That's why, people who dance salsa on2 can easily dance cha-cha correctly (and vice-versa) because all you are doing is replacing the pause with a cha-cha-cha step. There is no cha-cha On1 - it doesn't make sense because the cha-cha-cha happens on 4-and-5 and 8-and-1 in the music (just listen to it) - meaning your break happens on 2-3 and 6-7... just like in.... Salsa on2 :-)....