---
Posted on over 9 years ago
When we are learning to dance, whether as a beginner or more advanced learning a new move, it is nice to have simpler songs to dance to. For me, it is easier to dance to songs with marked percussion, and that are slightly slower. It is a great exercise even for the most advance to practice to really slow songs to ensure that you can master every movement. Here is a list of some of my favorite songs to practice to, that are also fun songs (we love our counting songs, but sometimes you just need real music :-) Enjoy!...
---
Posted on about 11 years ago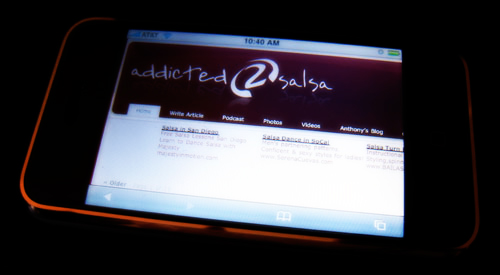 Now, you might notice that when I'm slow in writing articles - its probably because I'm doing something else on the website (like making a podcast - remember, I do have a day job :-) ). Anyways, I'm pretty happy with this episode because I'm a big fan of listening to live music....