---
Posted on over 4 years ago

Having trouble finding the beat in salsa music? This salsa dance video lesson visual practice guide will help you become better at marking your steps to the music to make sure you are dancing on the correct salsa beat. (Hint) The clave is everything!...
---
Posted on about 5 years ago

Do all animals have rhythm? Researchers at University of California Santa Cruz were able to teach a Sea Lion, named Ronan, how to find the beat in popular songs - debunking the myth that only humans enjoy complex musical rhythms....
---
Posted on about 9 years ago

I am very happy to have found out that interest in learning to dance on2 (NY/PR) timing has started becoming very popular on addicted2salsa.com. To help everyone become more familiar with the clave and the VERY important conga slap, I haveeditedthe original salsa clave track I created in Garageband for Episode 25 : Finding the Salsa Beat and modified it for an easier learning experience. This should help everyone make it part of their daily schedule to play the track at least 3 times a day while they do some other task. Doing this will allow your brain to sink-in that conga beat and rhythmsubconsciously- so that it starts becoming easily recognizable by your ears....
---
Posted on about 11 years ago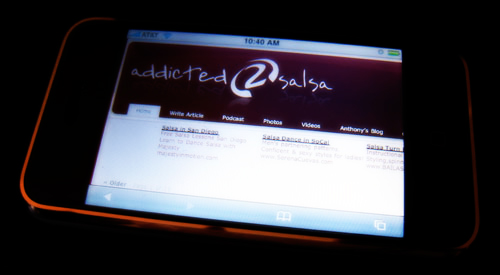 [Update] You might want to check out our video version of the "Finding the Beat in Salsa Music"...