---
Posted on about 9 years ago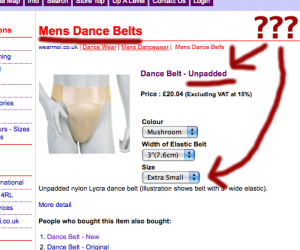 While trying to find interesting salsa dance gear and fashionable clothes, I stumbled upon what I would like to call Exhibit A: A Men's Dance Belt. I am sure there is a fine explanation for this piece of dance hardware, however, I just don't have that answer. I just look at it and say: "Really??"Not only did they choose to have the very seductive color of "Mushroom" as a choice but they start out in 'Extra Small' sizes! Click on the picture for a 'larger' view :-)...
---
Posted on over 9 years ago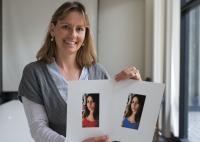 A new study by the University of Rochester reveals the strong role that the color red plays in influencing our perception of the opposite sex, primarily men. While it has been known that red is attributed to specific behaviors in people, this study empirically tested the theory to provide conclusive evidence of the fact. The color red affects men at a primitive level:<br/> "..the women shown framed by or wearing red were rated significantly more attractive and sexually desirable by men than the exact same women shown with other colors. When wearing red, the woman was also more likely to score an invitation to the prom and to be treated to a more expensive outing." <br/>But here is my perspective:...
---
Posted on over 11 years ago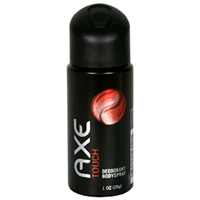 Now, I know this is one of those weird subjects, but I thought I'd share my experience at the club. Now, I am assuming everyone wears colonge (eau de toilette) - and if you haven't - you should. We all dance, and we all sweat like crazy - especially in a very packed club. Not many girls would like to dance with a highly sweaty, highly smelly (not good smelly) type of guy - especially if you are a beginner. Sorry, its the truth... So you might as well make the experience for your follow as pleasant as possible. So you should try and smell good for as most of the night as you can. However, I do a little extra other than wearing the regular Polo (Ralph Lauren) and on special occasions, Black (Kenneth Cole) colonge which some may have not thought of. I also use body spray. My preferrence is AXE body spray just because it goes on dry, and I like the smell of it - but back to the point. The main reason why I like body spray is because it goes directly on the skin (as opposed to colonge) and its less alcoholic which means it lasts longer. (Alcohol evaporates faster). Therefore, the more I dance (and sweat) the more fragarance comes out - especially if I dance bachata (a very close-up dance). That way I can at least not smelling badly when 11th hour chimes at the club. Again, a little goes a long way....