'Fania' Dance Articles
---
Posted on over 4 years ago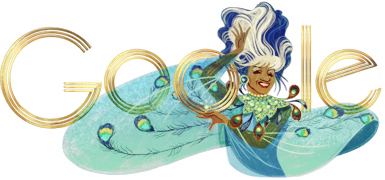 In honor of Celia Cruz's 88th birthday, Google and its famous graphic artists decided to mark this special occasion with one of their famous doodles to decorate their main search page....
---
Posted on over 4 years ago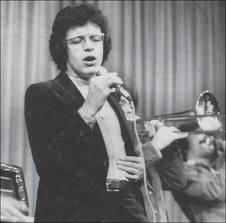 Today, September 30th marks what would have been the 67th birthday of the famous salsa singer and influencer, Hector Lavoe. If you are new to salsa, you will soon learn about this amazing singer and performer. You may have performed or danced to many of his songs when he was with Fania Records back in the golden age of salsa....
---
Posted on over 8 years ago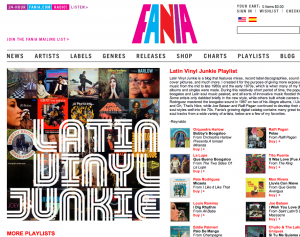 For a few months now, the FANIA Records salsa music website had been down with a 'Coming Soon in Fall of 2009' text. Today, a brand new website has flourished to show salsa music in all of its glory! Given everything we have learn from the history of FANIA Records from the PBS Special: Latin Music USA, it is great to see they are back showcasing all the great salsa music from the era plus more! Now you can purchase individual salsa songs, categorized by era, read salsa artist bios, and subscribe to a salsa music podcast on their website. In addition, they let also have a 24-hour FANIA salsa music radio station!...
---
Posted on over 8 years ago
If you watched the PBS special of "Latin Music USA" you must have seen the video snippet below. This particular section had a particular effect on me when I watched it. It is Ruben Blades and Willie Coln rehearsing one of Blades first songs with Fania Records called "El Cazanguero". It was great to see a young Ruben Blades singing with amazingly clear vocals and eloquent lyrics while Coln was directing the band. For those who haven't seen the documentary - hopefully this video will influence you to watch it. This is a prime example of artists having truly mastered their craft and created something that withstands the test of time. The classics never die....
---
Posted on almost 11 years ago
A soon to come tribute to the rise and fall of one of the greatest salsa singers of all time. I have to admit, while I've heard mixed reviews about the film - I am very excited to see it in theaters. I think the critics just don't understand the salsa side of this movie and might see it as trying to make something like Ray Charles but for Latino people - and that is not the case. I do admit that I am a bit concerned with that fact that Jennifer Lopez is all over this movie (in the story of Hector Lavoe). In reality, I'm not sure if Puchi (his wife) played that key of a role in Hector's life.... but we'll see - it is their interpretation. This means they might sacrifice facts over entertainment. But that's just usual 'Hollywood'. The movie comes to theaters August 3rd, 2007....
---
Posted on almost 11 years ago

I have come to realize that the videos that I have come to enjoy the most are the ones that provide me an emotional connection to the past of salsa. Sometimes I wonder if this is my 'second' life since somehow watching these vintage videos makes me flashback to a time I was never born....
---
Posted on over 11 years ago
As you all know, I am a HUGE Hector Lavoe fan. With that said, after seeing this trailer for the movie "El Cantante" which is about the life of Hector Lavoe and listening to the music, hearing Marc Anthony sing, and having a rush of memories come back to me.. I literally got shivers and goosebumps. I'm really looking forward for this film. I hope it will unite the salsa community and bring salsa back into the mainstream so others can enjoy it. Marc Anthony stars as salsa legend, Hector Lavoe, alongside real-life wife Jennifer Lopez as "Puchi" (Hector's Wife). Official Website for El Cantante Movie [Hi Quality Trailer]...
---