---
Posted on over 10 years ago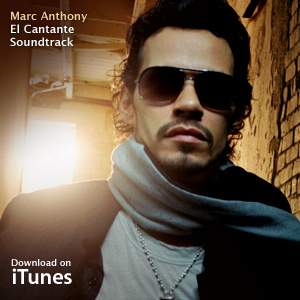 Now, while the movie 'El Cantante' will not win any awards for Best Motion picture by husband and wife duo, there is much to be said for the soundtrack. You can't go wrong having Marc Anthony, with his terrific vocals, sing some of Hector's best songs. They have been remastered and cleared up and are always a perfect gift if you haven't figured out what to give to that special salsa dancer of yours....
---
Posted on over 10 years ago
I would like to send a thanks to Jan for sending me this link to this article. It talks specifically on the comparison of the salsa scenes portrayed in 'El Cantante' the movie compared to the salsa scenes of today. You can find the article here: Salsa Spins Beyond its Roots....
---
Posted on over 10 years ago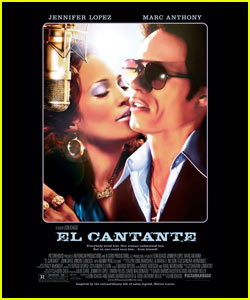 Well, just finished watching the interview by Jay Leno on the Tonight Show to Jennifer Lopez about the movie 'El Cantante'. She ends up speaking more about the movie. I guess the entire movie is told through Puchi's eyes, Hector Lavoe's wife. Now, I am impressed that she is on Leno doing a plug for the movie - which means it will be shown in most theaters. However, with that said, they showed a new clip of the movie, and well, to be truthful, the prospects are not looking good as far as storyline and character development....
---
Posted on almost 11 years ago
A soon to come tribute to the rise and fall of one of the greatest salsa singers of all time. I have to admit, while I've heard mixed reviews about the film - I am very excited to see it in theaters. I think the critics just don't understand the salsa side of this movie and might see it as trying to make something like Ray Charles but for Latino people - and that is not the case. I do admit that I am a bit concerned with that fact that Jennifer Lopez is all over this movie (in the story of Hector Lavoe). In reality, I'm not sure if Puchi (his wife) played that key of a role in Hector's life.... but we'll see - it is their interpretation. This means they might sacrifice facts over entertainment. But that's just usual 'Hollywood'. The movie comes to theaters August 3rd, 2007....
---
Posted on over 11 years ago
As you all know, I am a HUGE Hector Lavoe fan. With that said, after seeing this trailer for the movie "El Cantante" which is about the life of Hector Lavoe and listening to the music, hearing Marc Anthony sing, and having a rush of memories come back to me.. I literally got shivers and goosebumps. I'm really looking forward for this film. I hope it will unite the salsa community and bring salsa back into the mainstream so others can enjoy it. Marc Anthony stars as salsa legend, Hector Lavoe, alongside real-life wife Jennifer Lopez as "Puchi" (Hector's Wife). Official Website for El Cantante Movie [Hi Quality Trailer]...
---
Posted on over 11 years ago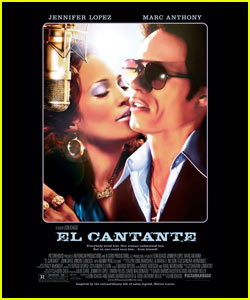 Thanks to Kanemaster for the update!<br/>Producer: Julio Caro, Simon Fields, Jennifer Lopez, David Maldonado<br/>Screenplay: David Darmstaedter, Leon Ichaso<br/>Cinematographer: Claudio Chea<br/>Editor: David Tedeschi<br/>Production Designer: Sharon Lomofsky<br/>Sound: Danny A. Abeckaser<br/>Music: Willie Coln<br/>Principal Cast: Jennifer Lopez, Marc Anthony, John Ortiz, Vincent Laresca, Manny Perez<br/>Bring on the Nuyorican soul. This biography of Hector Lavoe, salsa music's celebrated vocalist, luxuriates in vibrant musical numbers, heart-wrenching drama and the palpable chemistry between chart-topping superstars - and real-life husband and wife - Jennifer Lopez and Marc Anthony.<br/>Hector (Anthony) is a humble Puerto Rican singer who feels the pull of stardom leading him to the United States in the early sixties. Once in New York, he quickly captures the attention of the local musicians - impressed by his emotive singing style - and Puchi (Lopez), a tough-talking beauty who becomes Hector's advisor as well as his one true love. She gives him the confidence he needs to partner with his long-time collaborator, trombonist Willie Coln ( John Ortiz), and their label, Fania Records - and to pioneer a sound combining Puerto Rican and American influences: salsa.<br/>His natural charisma and arresting voice means he rides high on sold-out concerts, dozens of hits and best-selling albums, but Hector can't escape the allure of drugs and the pain of his father's rejection. Even Puchi ultimately throws up her hands at his unwavering self-sabotage. As she says: "Love is never perfect when it's real love."<br/>As the couple move from the glory days of the seventies to the bleak realities of the eighties, their relationship flames out in wrenching scenes of personal tragedy. El Cantante purges its difficult emotions with a touching final tribute, as director Leon Ichaso incorporates footage of the real-life Lavoe's funeral in 1993, for which thousands of New Yorkers took to the streets to pay their respects.<br/>The stellar performances make this end seem all the more poignant and proud. The fabulous Lopez delivers the goods as Puchi: all tight dresses, oversized sunglasses and sexy New York brass. Anthony is a revelation, bringing a pitch-perfect combination of charm and vulnerability to the endearing but star-crossed Hector. His captivating vocals adorn re-recordings of Lavoe's hits - an unforgettable repertoire of classic songs that enrich the story with all the lustiness, joy and heartbreak this music conveys - in entrancing concert set-pieces. El Cantante is a must-see, a tale of love and loss set to an irresistible clave beat....