---
Posted on over 4 years ago

An oldie, but still goodie that I found in my salsa collection that some of our new fans of Coldplay and salsa alike may not know about. An anonymous author took the famous Coldplay song "Clocks" and remixed it with a salsa beat to give it a more latin rhythm feel. Listen to it and tell us what you think?...
---
Posted on over 8 years ago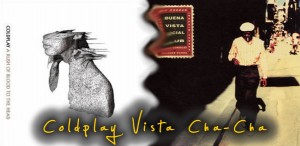 Continuing last week's article of Latin cover song remixes, here is more popular remix that is now being used by many salsa choreographers in their performances. This song mixes the famous Coldplay "The Clocks" with the cha-cha-like style of the Buena Vista Social Club....
---
Posted on over 8 years ago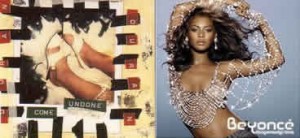 "It's the end of 2009, do you know where your salsa shoes have been?" If you've been a fan of the addicted2salsa audio shows, you'll remember that was the intro line for our Latin Dance Cover Songs pt 1 show which aired ~3 years ago this day. Given the popularity of some of the songs featured, one of our addicted2salsa fans from Southport, England (UK), DJ Ivan Yokhna, sent us a few new Latin cover song remixes that he created. I have posted them below so that everyone can start helping build the Part 2 version of the episode.<br/> <br/> Beyonce - Naughty Girl "Salsa" Version Remix (by Dj Ivan VS DJ Ticco) <br/> Duran Duran - Come Undone Latin Remix by DJ Ivan <br/> <br/>Given the number of times we've been asked about the Lenny Kravitz salsa version of "Thinking of You" that wasfeatured inSalsa Music Episode #22 , here is a present for all of you....