---
Posted on over 4 years ago

An oldie, but still goodie that I found in my salsa collection that some of our new fans of Coldplay and salsa alike may not know about. An anonymous author took the famous Coldplay song "Clocks" and remixed it with a salsa beat to give it a more latin rhythm feel. Listen to it and tell us what you think?...
---
Posted on over 8 years ago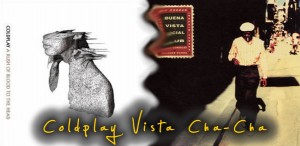 Continuing last week's article of Latin cover song remixes, here is more popular remix that is now being used by many salsa choreographers in their performances. This song mixes the famous Coldplay "The Clocks" with the cha-cha-like style of the Buena Vista Social Club....