---
Posted on over 10 years ago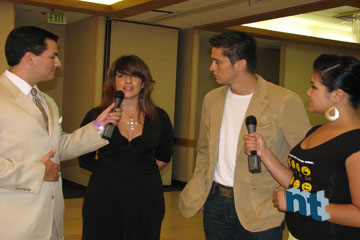 "... Everybody else in the world or the country basically we're saying that San Diego didn't have a big enough salsa scene. And so my husband and I set out to prove them wrong, and prove them wrong we did." - Tulane Rivera....
---
Posted on almost 11 years ago

So, still editing the HOURS of videos I took from the LA Salsa Congress this past weekend. Now, because of bandwidth limitations, I won't be able to post all the video footage I took, however I will try and make a montage on the best that I took. I have already posted some of the videos of the addicted2salsa members dancing in the forums . Here I present a few more:<br/>First of all, here is some style that is specifically of the city of Los Angeles. Here is the famous Alex Da Silva dancing with his partner at the LA Salsa Congress. While I'm not a big fan of the LA Style - he still makes it look like you want to learn it. Simply incredible....