---
Posted on over 4 years ago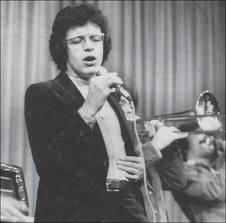 Today, September 30th marks what would have been the 67th birthday of the famous salsa singer and influencer, Hector Lavoe. If you are new to salsa, you will soon learn about this amazing singer and performer. You may have performed or danced to many of his songs when he was with Fania Records back in the golden age of salsa....
---
Posted on about 10 years ago

The next video in the salsa fusion series comes from Descarga Caribe of Chicago. This performance was also from the Flava Invasion weekend, and is a combination of salsa and it's closely related cousin: Afro-Cuban dance. I've seen many Afro-Cuban performances, including ones combined with salsa, but this was by far the best one I have ever seen. Enjoy!...