https://www.youtube.com/watch?v=go3QOMX15KE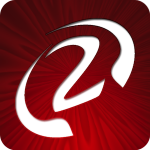 If you follow us on Facebook or Twitter, you might have guessed why we have been very quiet over the past few months. While I am a salsa enthusiast, I'm also a "technologist" at heart (a.k.a "geek"). A few months ago, I started working on our first iPhone / iPod Touch application to help create a quick mobile reference guide to common salsa moves that everyone learns at their classes. My hope is that by allowing you to access any salsa learning material on the go, it will motivate you to practice "anywhere", and therefore help you become a better dancer faster than you can sing "very simple" to clave.While we wait for Apple to approve our application submission to the AppStore, we decided to make a quick video to give you a preview on what to expect.
Please note that we shot all new shot video clips for this mobile format and we consider it supplemental to our salsa dance podcast or your local dance lessons.

[UPDATE] The application is now available on the App Store.
A HUGE thank you to all of our beta testers. Your feedback was very helpful and kept me motivated to add awesome features! I'd like to send a special thank you to these beta testers for being the active contributors to our beta group: Tom T., SalsAlx, Mehdi, Alex S. and Daniel Wong.