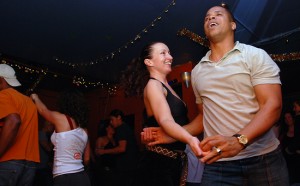 I will be in San Francisco, California next week starting
Nov 15-20th, 2008
. I've enjoyed the time I've spent in the bay area when I've attended the San Francisco Salsa Congress over the years, even though it was really in downtown Oakland. However, because I'll be attending the
Adobe MAX 2008 Conference
(for my real day job), I'm excited to see a the real showcasing of the San Francisco night time salsa scene. If anyone has any suggestions to where to go dancing during those nights - I would really appreciate it!
You can leave any info in the comments
.
As a quick reminder, the
San Francisco Salsa Congress
will be the weekend after that week: Nov 20-23rd, 2008. If you have never gone to a congress, you definetaly should check out this event - one of the best in the US. While I will not able able to attend or performing at the congress this year, Julie Merrill will be performing with
David Stein's Majesty In Motion Pro Team
(videos).