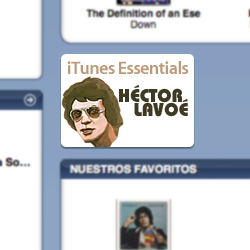 Browsing through iTunes on this Sunday afternoon - behold what I find. The nice people at Apple/iTunes made a great compilation of all the Hector Lavoe music that is available for purchase. I guess all my mass emailing and complaining paid off!
Now, I'm very happy for this because this means either two things: they have someone who is thinking about salsa music as separate to regular Alternative Latino Rock music, or they know that the
new Hector Lavoe Movie
is coming out and hence want to capitalize on people wanting to purchase his music.
Now of course I know it's the second reason, but hey - you can't complain when you are getting more Hector Lavoe Music. Enjoy!