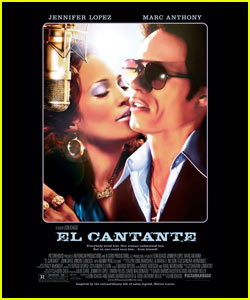 Well, just finished watching the interview by Jay Leno on the Tonight Show to Jennifer Lopez about the movie '
El Cantante
'. She ends up speaking more about the movie. I guess the entire movie is told through Puchi's eyes, Hector Lavoe's wife. Now, I am impressed that she is on Leno doing a plug for the movie - which means it will be shown in most theaters. However, with that said, they showed a new clip of the movie, and well, to be truthful, the prospects are not looking good as far as storyline and character development.
For those who don't know anything about the film, here is the synopsis from
Hollywood.com
:
"The dramatic-biography of Puerto Rican salsa pioneer Hector Lavoe, one of the biggest Spanish-language singers in the 1970s. The tale follows Lavoe''s passionate relationship with his love Puchi, and his skyrocket to international fame. But even when he has it all, Lavoe is unable to escape the allure of drugs and his personal pain."
My only wish for this movie is for people to get to know salsa, it's history and to know why Hector Lavoe is famous. (I'm now starting to doubt it will do the latter).
Regardless, I've started seeing reviews from the movie from the premier:
Can anyone find other good (hopefully positive) reviews?
On a couple of funny sidenotes, the movie was supposed to come out in 2006, but the movie was improved to contain more music (and less acting I guess). Also, Lopez says on the Tonight Show that Marc Anthony forgot to give her a birthday gift.