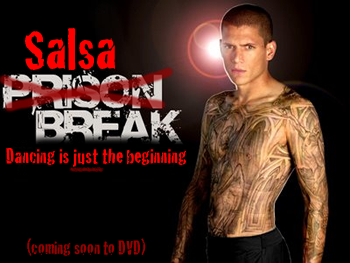 Now we've heard it all..
The prisoners and guards at Kirkham jail near Preston, Lancs (UK) are treated to salsa dance lessons on Wednesdays by an
another inmate
who is an expert salsa instructor. According to the article, they see this as a form to reduce the issues with drugs and mobile phones inside of the facility. While I'll let you provide your opinions below, we wonder if they would like a copy of our dance lesson videos?
[via
Sun.co.uk
]